Hakkımızda
The FENERIUM brand, which started its journey in 2000 to provide financial resources for Fenerbahçe Sports Club, has become the leading chain of club stores in the Turkish retail industry, operating on a total space of approximately 10,000 square meters and serving Fenerbahçe fans with its model stores and sales points.

Of the 72 model stores owned, 25 are located in Istanbul, 7 in Ankara, 5 in Izmir, 3 in Antalya, 2 in Balıkesir, 2 in Bursa, and 2 in Muğla. There are also Fenerium stores operating in the provinces of Adana, Afyonkarahisar, Aydın, Bolu, Diyarbakır, Denizli, Edirne, Elazığ, Gaziantep, Hatay, Kahramanmaraş, Kayseri, Kocaeli, Konya, Malatya, Manisa, Mersin, Ordu, Sakarya, Samsun, Tekirdağ ve Yalova. Fenerium has an international store in the Turkish Republic of Northern Cyprus, Nicosia. In addition, Fenerium has also 2 mobike trucks store. These two trucks travel all over Turkey with the mission of delivering Fenerbahçe's licensed products to Fenerbahçe fans across the country.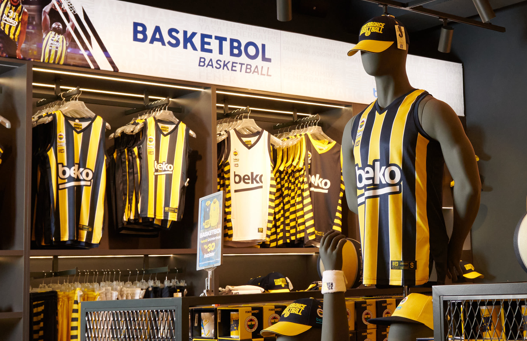 Retailing is made up of the details. In this sense, Fenerium continues its efforts to provide quality service to Fenerbahçe fans by planning many details from product design to store architecture, from personnel training to price policy.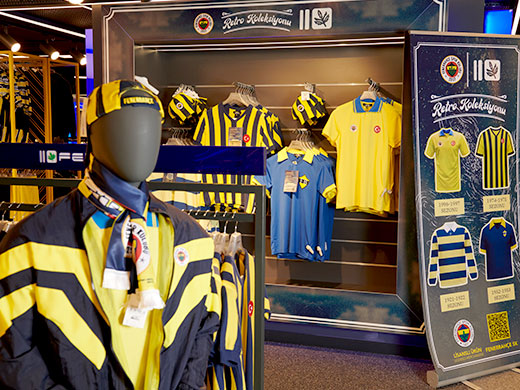 In addition to the aforementioned stores, two mobile stores also travel around Turkey with the mission to give Fenerbahce fans across the country the chance to view and purchase licensed Fenerbahce products.

Fenerium, which operates from both its physical stores and its website www.fenerium.com, has given fans living within and outside of Turkey the opportunity to access the licensed products of Fenerbahce Sports Club with a single click through its Virtual Sales Stores. The Virtual Fenerium store, which draws great attention from Fenerbahce fans living abroad, increases its sales performance within the country every day. Thanks to the wide retail network created, it was ensured that Fenerbahçe fans could access Fenerbahce licensed products more easily and Fenerium was perceived as a brand rather than a store name. In this way Fenerium Turkey has created an important place for itself in the retail sector within a very short time.